Snapshot Case Study


American Science & Surplus
See firsthand how we assisted American Science & Surplus with their BigCommerce site.
American Science & Surplus Background
Founded in 1937 by Al Leubbers, American Science & Surplus started in Chicago, IL, when he procured a haul of substandard lenses from an optics company and offered them for sale. Even now, they still offer a singular variety of industrial, military, and educational items, primarily in the science and education sector. Hobbyists, tinkerers, artists, experimenters, home educators, DIY-ers, and bargain seekers can find all sorts of unusual and hard to find items here. With three locations, customers can either visit one of the brick and mortar stores or shop online.
SynchUP in action
American Science & Surplus specifically wanted some crucial features, such as retail store inventory and customized product groupings, which they wished to incorporate on their website's front and back end. We seamlessly integrated their Blue Yonder, Direct Commerce ERP and site platform using SynchUP to create a smooth data flow and successfully accomplish their objective.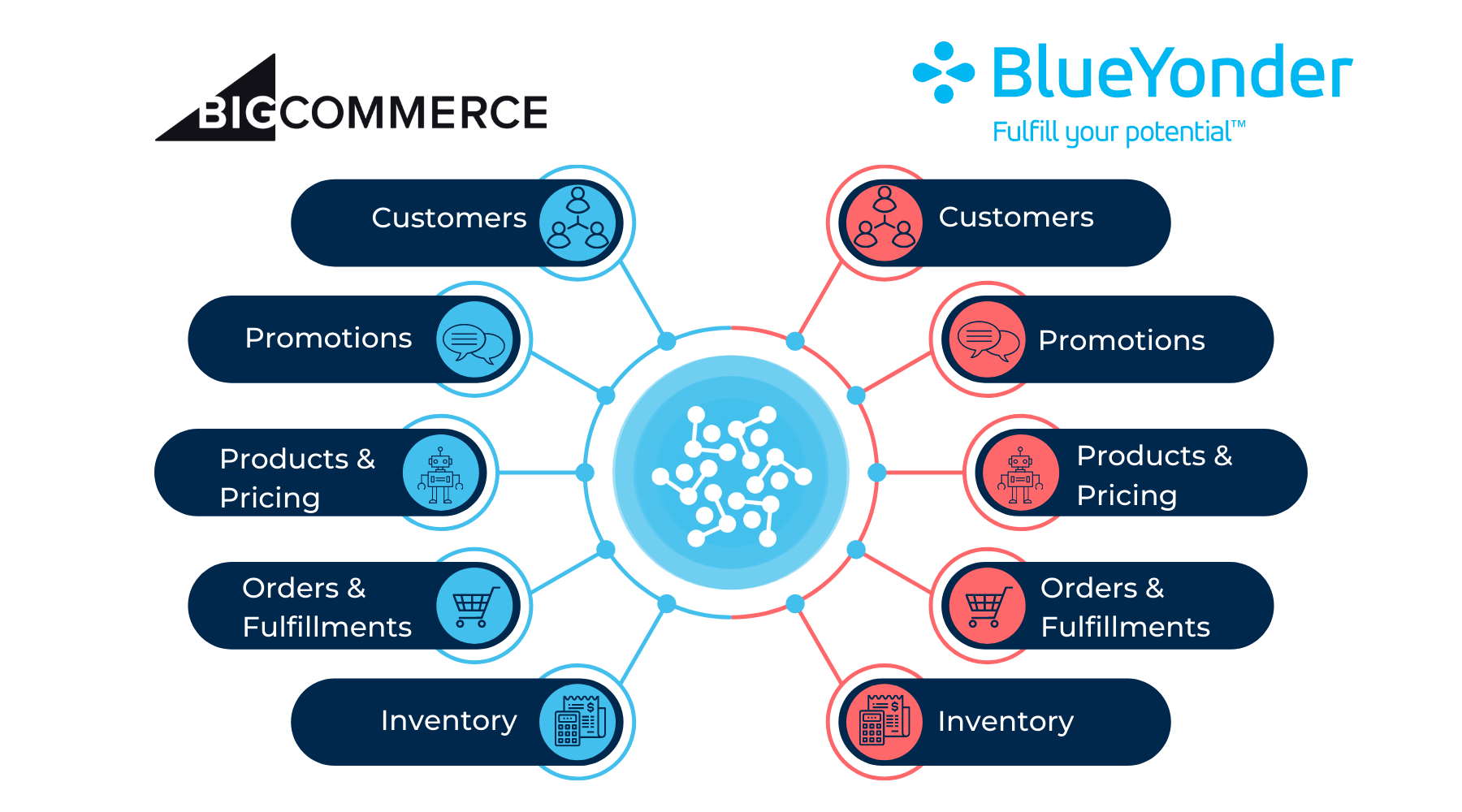 Project Outline
American Science & Surplus had a dated custom built eCommerce website that was not tailored to the modern online shopping experience. The website was not fully responsive and payment options were somewhat limited. Moreover, it was in need of a face lift, and the marketing/catalog staff were unable to send out offers or update the catalog with ease. After exploring platforms, BigCommerce was selected as the most appropriate for their next-generation eCommerce website. In addition to the site transfer to BigCommerce, Snapshot added a data integration layer between American Science & Surplus's back-end Blue Yonder Direct Commerce ERP & BigCommerce, with the use of SynchUP by Snapshot.
Project Goals
The main goal in which Snapshot assisted with was the site migration from their custom built site to Bigcommerce, and also establishing a data integration layer between BigCommerce & American Science & Surplus's Blue Yonder Direct Commerce (Ecometry) ERP and order management system using SynchUP. This provided American Science & Surplus with a newer, more up-to-date website with improved control, while allowing for seamless communication between the web front-end and back-end system. Some targeted pain points to be addressed were:
Revamp the website to be in line with the client's identity while adopting a contemporary style
Ensure the site is accessible on all devices, plus send more deals and incentives to customers
Resolve issues with the PayPal interface and provide clients with additional payment options
Simplify catalog editing for improved efficiency
Integrate more sophisticated analytics
Upgrade the checkout system, such as adding PO Fields and enabling quicker cart-adding
Snapshot Professional Services
Site Migration from Custom site to BigCommerce
Theme Customizations
Data Integration with SynchUP
Quality Assurance & System Testing
Project Management for Implementation & Site Launch
Training & User Documentation for the American Science & Surplus team
Launch Support
Want to see what we can do for you?
See what we can do to help you improve your site traffic and increase your sales.
Contact Us Today