Snapshot would be nothing without

our

partnerships
When we work together we can accomplish anything. Meet our amazing partners.
BigCommerce
BigCommerce is an industry-leading B2C & B2C eCommerce platform that helps businesses of all sizes build, manage, and grow their online stores. Founded in 2009, the company has grown exponentially over the years and now powers more than 100,000 merchants across a range of industries. BigCommerce offers an Open SaaS solution which combines the security of a SaaS platform with API enabled openness and flexibility, allowing merchants the freedom to customize their eCommerce store without any blockers. Our core values very much align with BigCommerce which has contributed to our strong strategic alliance. We are proud to be a preferred BigCommerce partner!

Shopify & Shopify Plus
Shopify is one of the most popular eCommerce platforms around today. With more than 1 million online stores created and $41 billion worth of GMV, Shopify has become the go-to choice for aspiring entrepreneurs and established businesses alike.
Shopify provides an array of features and resources to support eCommerce businesses. Shopify has a vast network of themes and apps as well as proprietary offerings such as Shopify POS and Shop Pay, creating a truly Omnichannel customer experience. Shopify Plus is targeted to mid-market and enterprise DTC, B2C, and B2B merchants and offers additional features including B2B on Shopify, Shopify Flow, and Shopify Functions. As a trusted and experienced Shopify Plus partner, our team can architect and implement an eCommerce solution that will accelerate your business growth.

NetSuite
NetSuite is a cloud-based enterprise resource planning (ERP) software that provides users with a comprehensive suite of integrated business applications. NetSuite SuiteCommerce and SuiteCommerce Advanced are comprehensive eCommerce platforms for building, managing and optimizing online stores.
SuiteCommerce has a range of powerful eCommerce tools to help businesses create engaging, interactive B2B and B2C solutions. SuiteCommerce is fully integrate with NetSuite providing a unified eCommerce solution for merchants, passing data in real time without the need of a 3rd party data integration. Snaphot is a full service NetSuite alliance partner with many years experience with SuiteCommerce website development, NetSuite ERP customization development, as well as technical ERP consulting.

Listrak
Listrak is an eCommerce marketing automation platform designed to help online store merchants grow their business. Founded in 1999, Listrak has been providing powerful data-driven solutions for over two decades, and continues to drive successful digital experiences for retailers of all sizes. Snapshot has partnered with Listrak to develop an exclusive iPaaS data connector between Listrak and NetSuite using SynchUP, our proprietary data integration platform. SynchUP passes product, customer and order data to Listrak to help create a more personal shopping experience for your customers.

Feedonomics
Feedonomics is a product information platform for advertising channels and marketplaces that helps companies manage their product data feeds. Feedonomics syncs order, inventory, and product data between platforms (BigCommerce, Shopify, Magento, Oracle, Salesforce, WooCommerce, etc) and shopping channels (Target+, Amazon, Walmart, Facebook, Instagram, eBay, Microsoft, Google Shopping, etc). This powerful platform has proven to optimize ad performance and increase sales across channels. Snapshot is thrilled to work alongside Feedonomics to help our clients realize the enormous benefits of this game changing platform.

Blue Yonder Direct Commerce
Snapshot has been a partner with Blue Yonder Direct Commerce (Ecometry) for more than 20 years. Our founders who
previously owned and ran a direct marketing company, used
Direct Commerce ERP software to run their business. With deep knowledge and understanding of the system, they started Snapshot Design. We quickly became a leader in the industry,
focusing on a software development offering that meets the needs of growing companies who utilize the system to run their businesses each and every day. Our services include installing and upgrading the core software, building integration points, web site design and integration, performing system health reviews, general support, training and consulting, and business process review/gap analysis
.
Microsoft Dynamics 365
Microsoft Dynamics 365 is a unified cloud ERP software solution with a portfolio of connected intelligent business applications that brings together your customer, product, and order data. It's prebuilt applications can be connected from end to end giving you an innovative ERP solution that optimizes operations and customer engagement. Microsoft Dynamics 365 can be used on its own or in conjunction with hundreds of available business tools including Microsoft Cloud, Microsoft Power Platform, Microsoft Azure, etc. Our ERP consultants have many years experience with Microsoft Dynamics 365, making sure our clients take full advantage of the robust features that this industry leading ERP has to offer.
Klaviyo
Klaviyo is a powerful marketing automation platform that helps businesses of all sizes grow their online stores. Founded in 2012, the company has quickly become a leading eCommerce solution for businesses looking to engage their customers and drive sales growth. Klaviyo provides a comprehensive suite of tools that enable online store owners to create sophisticated marketing campaigns, measure their results, and automate the customer experience. With its advanced data insights, Klaviyo can help merchants acquire new customers, build loyalty with existing ones, and increase average order value. Additionally, it offers extensive integrations with popular eCommerce platforms such as Shopify, BigCommerce, and Magento. Snapshot has partnered with Klaviyo to help provide an all-in-one solution for growing your business.

nopCommerce
nopCommerce is a open-source eCommerce platform that is fully customizable, with the ability to meet your specific business requirements without compromise. nopCommerce powers 60,000 live stores from small business (SMB) to enterprise merchants.
With its powerful features, low cost of ownership, and fast setup times, it's no wonder why nopCommerce has become one of the most popular eCommerce solutions on the market. As a nopCommerce partner, Snapshot provides feature rich eCommerce solutions to our clients.
Vertex
Vertex is an end to end tax compliance software solution that was built to scale as your business grows. Its frictionless eCommerce tax solution ensures that tax is applied accurately at checkout in real time. Vertex has tight integrations with a number of eCommerce and ERP platforms including BigCommerce, Oracle NetSuite, SuiteCommerce, SuiteCommerce Advanced, Microsoft Dynamics 365, Blue Yonder Direct Commerce, and many more. Our solutioning and technical consultant teams have assisted with numerous Vertex integrations on a variety of platforms.

Logical Position
Logical Position is a digital marketing agency specializing in search engine optimization (SEO), pay-per-click (PPC) advertising, paid social marketing, Amazon advertising, and email marketing. As a Snapshot Design partner, Logical Position can help clients develop a SEO strategy focusing on growing your business through increased organic search rankings, bringing more leads to your site to help you achieve your SEO rankings and traffic goals.

Kount
Kount understands the value of secure online transactions and provides businesses with the tools they need to protect their customers' data while complying with security regulations.
By partnering with Kount, Snapshot works with clients to increase their security measures and better protect themselves from fraud. Additionally, the company's technology enables businesses to identify risky transactions quickly and efficiently. Kount offers a chargeback management solution to help reduce, resolve, and manage disputes and chargebacks.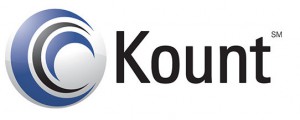 Radial
Radial is a leading eCommerce fulfillment expert. In addition to its core eCommerce offering, Radial also provides personalized customer service and marketing tools, helping merchants drive more conversions and build better relationships with their customers. With its industry-leading features and cutting-edge technology, Radial is a trusted partner for thousands of businesses around the world. We're excited to partner with Radial as they continue to innovate and provide the best possible experience for online store owners.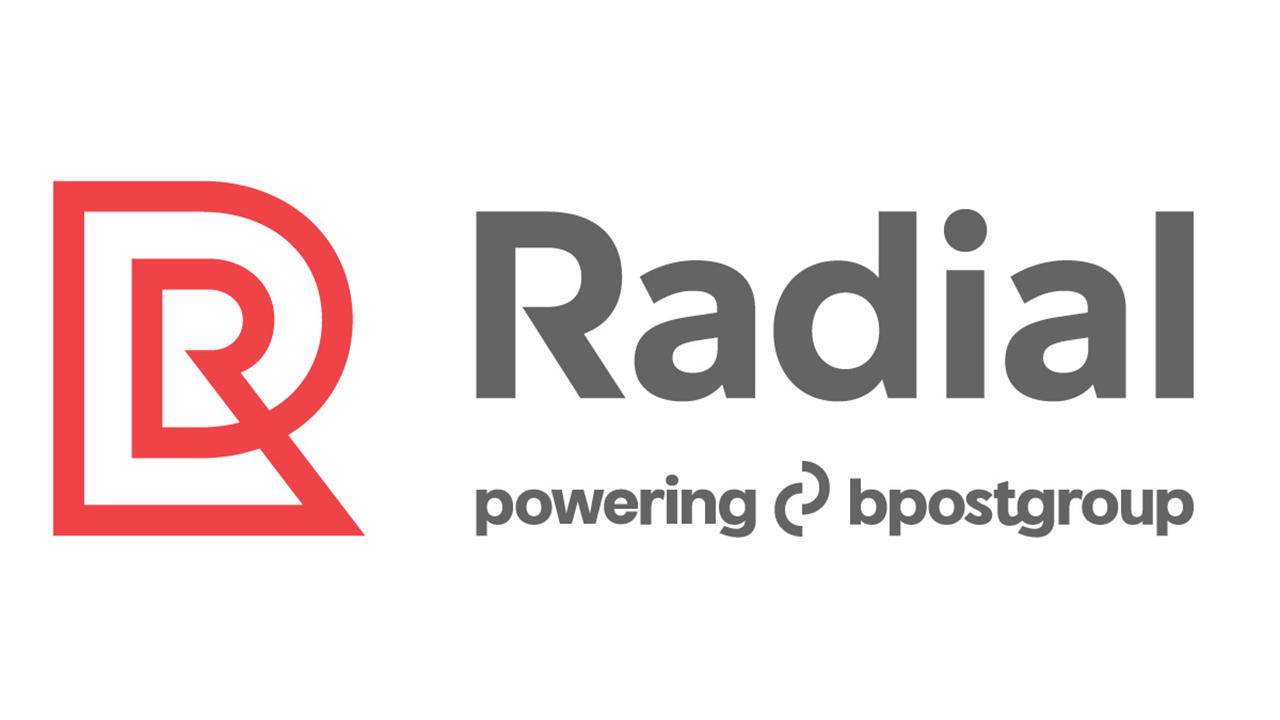 Want to be a partner?
We are always open to talking with potential partners. Reach out and let us know what we can accomplish together!