We are your

HubSpot

solutions partner
Creating & promoting software solutions designed for inbound marketing, sales, and customer support
HubSpot Implementation and Integrations with Snapshot
HubSpot is a comprehensive all-in-one platform for inbound marketing, sales, and CRM, enabling businesses to effectively attract, engage, and retain customers. Its rich suite of tools simplifies marketing and sales processes, fostering growth and long-term customer relationships.
Snapshot enhances your HubSpot experience by providing specialized support for HubSpot implementations and data integrations. We ensure a smooth transition and data continuity, allowing you to maximize the potential of the HubSpot platform. Whether you're looking for HubSpot integration solutions or seamless HubSpot migration, Snapshot is your trusted partner for success.
Optimize your HubSpot journey with Snapshot's implementation and integration expertise.
Request a Call
Ready to elevate your eCommerce business to new heights?
HubSpot offers eCommerce merchants a powerful suite of tools to drive revenue growth. From streamlined CRM and marketing automation to robust analytics and integrated sales tools, the platform provides the necessary infrastructure for success in the competitive eCommerce landscape.
Let's Get Started!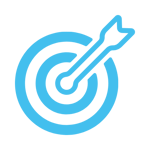 Marketing Hub
Boost your revenue with precision in lead engagement, efficient contact management, automation, and data-powered campaign analysis.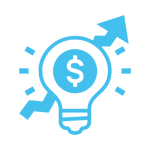 Sales Hub
A complete sales solution featuring engagement tools, deal management, robust reporting, payment processing, quoting capabilities, coaching resources, and a wide range of integration possibilities.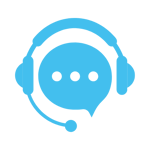 Service Hub
A customer interaction platform equipped with conversational tools, a shared inbox, automated help desk, knowledge base, surveys, detailed reporting, and seamless CRM integration.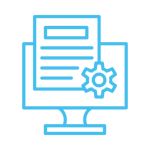 CMS Hub
Hosting, adaptable themes for both marketers and developers, dynamic content, intuitive drag-and-drop page editing, membership features, and additional capabilities.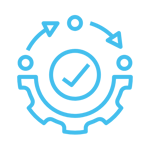 Operations Hub
A comprehensive operations software designed to optimize customer data synchronization, cleansing, automation, and elevate overall customer experiences.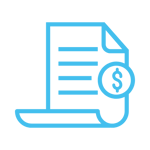 Commerce Hub
Elevate B2B commerce to expedite payments, boost revenue, and save time, with capabilities such as subscriptions, invoices, quotes, and payment links.
Unlock the full potential of HubSpot with Snapshot's expertise:
Elevate your HubSpot experience through tailored technical consultation, seamless data integration, and comprehensive HubSpot Hub implementation services.
HubSpot Implementation
Our end-to-end approach covers HubSpot discovery, enablement, installation, configurations, development, quality assurance, and post-launch support. Trust our HubSpot experts to ensure a successful HubSpot launch and ongoing support for your business growth.
Data Integration
Seamlessly connect your systems with our HubSpot-focused data integration solutions. Whether you require pre-built or custom integrations, our team ensures your data flows smoothly with your HubSpot ecosystem, optimizing processes and data management for your business's success.
HubSpot Technical Consulting
Our HubSpot Solution Consultants specialize in solutioning, data migration, software maintenance, and support services. We ensure that your HubSpot instance evolves flawlessly with your business growth. Get expert guidance to align your HubSpot setup with your dynamic business needs.
It's time to take your eCommerce business to the next level.
Snapshot can take you there with HubSpot.
Let's Get Started!